Country chic style
Rooms, Table d'hôtes and Sale of decorative items
Our Guest House "Angèle & Auguste" stands at Vauconcourt-Nervezain, West of the Haute-Saône Department, Burgundy, France. We are 48 minutes from the Besançon Les Auxons TGV station, respectively less than 70 km from the various airports of Dole, Dijon or Langres, 30 minutes from the town of Vesoul, 15 minutes from Port/Saône.
The house is ideally located to visit local architecture treasures, discover the most preserved countryside and enjoy typical food, including local wines from Champlitte or Charcenne.

We keep saying that our Guest House is a perfect base between the countryside, the Saône River, as well as architectural and cultural points of interest. The 3/4 of an acre property holds our living long-house, plus two more recent semi-detached buildings for guests, and a double garden.
Read more
The rooms
Five bedrooms in a chic contemporary style ...
The guest rooms were settled from scratch in the two semi-detached buildings, next to the main house, during the early 1900's, to shelter grain and wine trading. The bedrooms were entirely designed by ourselves and built in 2019-2020.
They are very roomy with a high level of comfort. All rooms bear different names, after the local rivers that run in the countryside.
Read more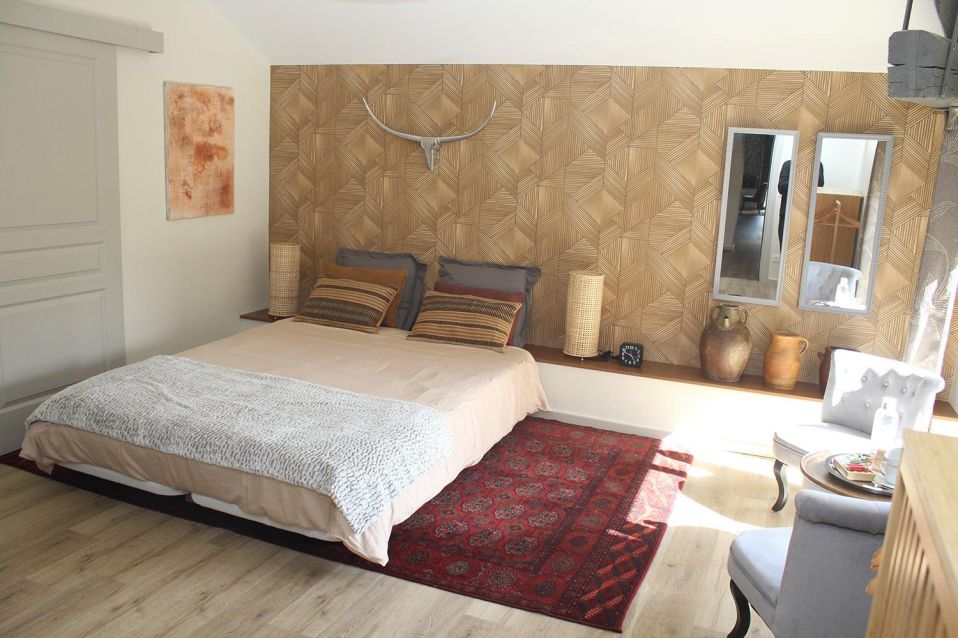 Artefacts sales
« Angèle & Auguste », it is also the sale and resale of decorative items.

?Angèle & Auguste ? sells artefacts for home decoration. We like to search original things, and we are sensitive to old furniture which has a soul. We like to mix styles, as our home and Guest House are. We put on the market artefacts in their genuine condition, as we found them, or that have been upgraded or transformed.
Our stock is visible to all.
SEE OUR OBJECTS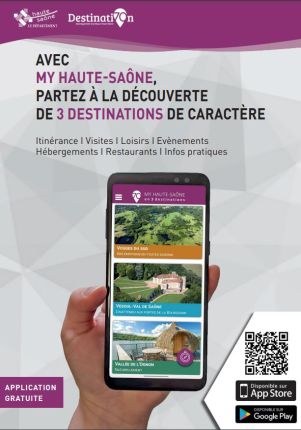 News
Don't visit Haute-Saône, live it!
Before coming, prepare and organize your stay by downloading the "My Haute-Saône" application.
Read more