The village and its area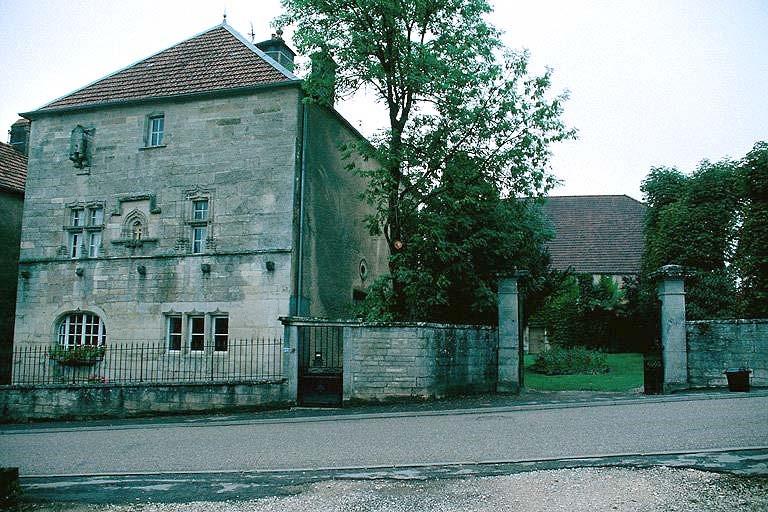 The village and its area
Vauconcourt-Nervezain stands on the side of 'D70' road, between Combeaufontaine and Gray.
The village is watered by the Gourgeonne River.
It holds several nice buildings, including an 16th Century Manor-house and a 17th Century noble Mansion with a tower.
The church building is interesting, for it was first built in the 13th Century. Some parts have been rebuilt since then. Several grave stones are visible in the church building.
The next village, Lavoncourt, is 5 km away; it was visited in 1814 by the Russian and the Austrian Emperors, after the first fall of Napoleon, whose mounted troops doubtlessly were sheltered in our property.
Some shops and workshops animate the village of Vauconcourt-Nervezain, with a coffee-restaurant-bar and bank, open from Mondays to Fridays, from 7 am to 7 pm; a hairdresser; an antique shop open in the Summer.
Many a farm stand around the village; children appreciate looking the farm-engines at work in the fields: the show is free of charge!
Facebook page of Vauconcourt-Nervezain >>
Some famous people Vauconcourt-Nervezain >>
In Lavoncourt, you will find all kinds of small shops, plus health services such as medics, a chemist's, a kinesitherapist, a general shop, a baker's, a tobacco office, and a post-office.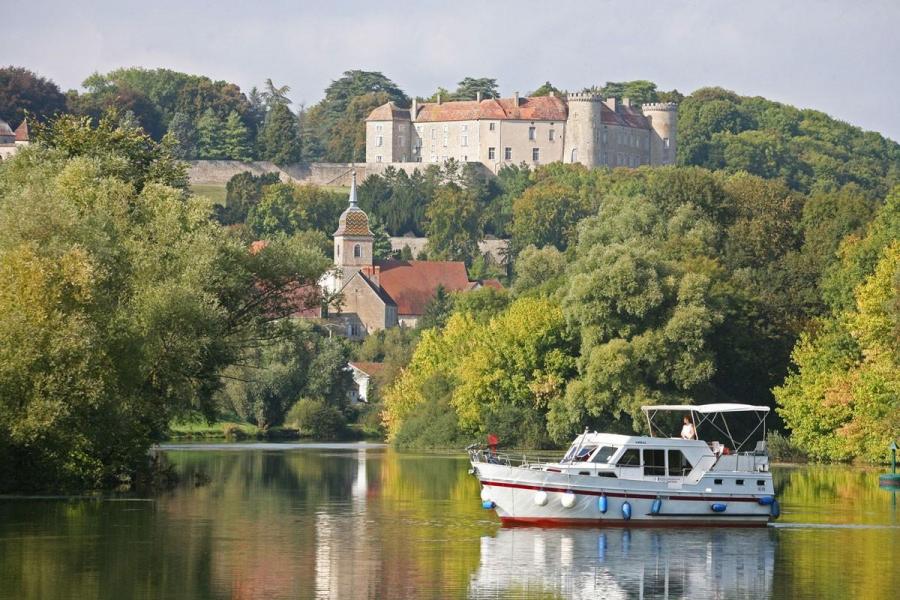 In Champlitte and Charcenne , two nice villages, local red – white – rosé wines are made that you can taste before buying, close to burgundy.
In between, you can stop in Gray and visit its high city. Many tourists on boat or on bicycle, riding along the bicycle Road which goes alongside the river Saône spend the night in Gray.
Several boat hiring places and businesses stand along the river bank, enabling tourists to enjoy this watery paradise. Sailing through the Saint-Albin tunnel is a thrill; and making a halt below the Ray-sur-Saône Castle is a must. The Castle can be visited both inside (refined furnishing) and outside (English garden).
Vidéo of Vesoul-Val de Saône destination >>
Further North in Port-sur-Saône , next to some charming villages ( Jussey, Faverney et Vauvillers ), you can leave the boat and go to Vesoul , see the old town, famous artist Jean-Léon Gérôme's paintings and sculptures, the chapel on the hill… the whole valley is full of Heritage buildings: churches, fountains, washing places, belfries with typical colorful varnished tiled roofs. This is a real treasure hunt you can do on foot, walking on the Via Francigena – a medieval pilgrimage trail still on use from Canterbury (UK) down to Rome (Italy). Or you can stroll on the river bank, and meet many a fisherman.
Tourist information offices
A large scale of touristic documents is available in our Guest House, for you to pick from. We will be pleased to help you organizing your visits. And you may find extra information from 6 Tourist offices :
Or you can log-on La Haute-Saône.com , a Web-Site promoting our Department which is very green, with many rivers, lakes and ponds, lots of Heritage, well maintained traditions around local nature, culture and well-being.
Restaurants
For your midday lunch, you can have a break in your walk or ride is some nice places, such as:
Le Café du Centre, in Vauconcourt-Nervezain, daily renewed traditional menu, rich food, an authentic cuisine. Open only at lunchtime and by reservation. +33 (0)3.84.92.00.75.
L'Etape, in Lavoncourt (5 km), Franche-Comté menus based on local, traditional and hearty products, is a warm atmosphere. By reservation for lunch and dinner. 03.84.92.01.44.
Le Balcon, in Combeaufontaine (7 km), for its refined cooking. +33 (0)3.84.92.11.13
Chez Berthe, in Seveux (17 km), a family business that grew rather large, with quality cooking and friendly welcoming, such as the main brasseries in Paris! +33 (0)3.84.67.10.07.
The Melin pizzeria, in Melin (70120) 11 km away, wood-fired cuisine from Tuesday to Sunday lunchtime. +33(0)3.84.92.10.63
Chez Yvette, 70130 Ray sur Saône at 11Km, a unique dish in quantity, local cuisine. 03.84.78.41.07
Le Barnayout, 70360 Scey sur Saône 15 km along the Saône, bucolic spirit, brasserie cuisine 03.84.68.19.01.
Le bistrot des Frangines, 70360 Scey sur Saône 15 km away, traditional cuisine every lunchtime and weekend evening with theme evening 06.47.16.35.80


*This list is only partial, with no judgment on value from us.