Activities
Sauna promotion from 15 June to 15 July 2020 !!
An infrared sauna session purchased, the second offered regardless of the length of stay.

Offer valid for all services between 15 June and 15 July 2020 (30-minute joint session for two charged 15 € instead of 30 €. If single person, session extended within the limit of 1 hour maximum at the price of 15 €).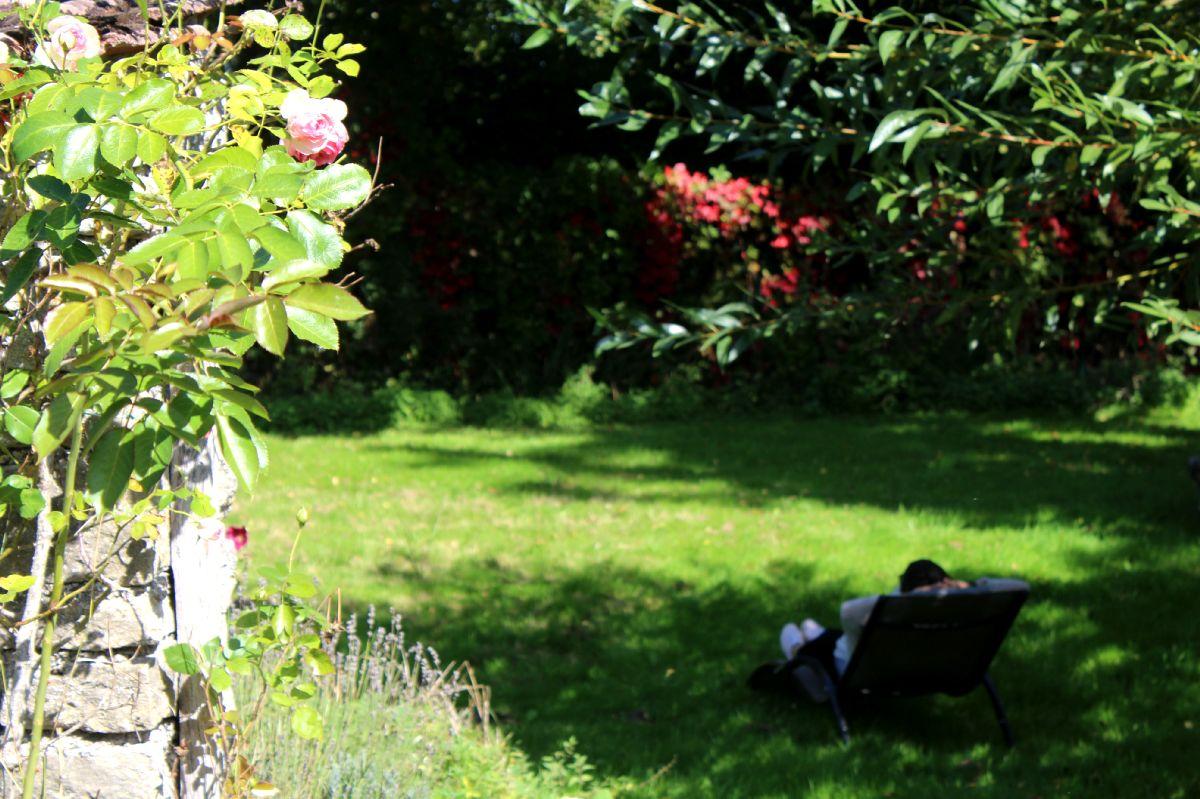 Swimming pool
The swimming pool is 9.8m long by 3.5m wide, open to guests for free from 2 pm to 6 pm, local time.

Deck chairs on the lawn will enable you to enjoy a nice sun-bath.


Sauna
An infra-red Sauna holding 3 people is available on demand. Previous booking is necessary.
Fees are 20 € per half-hour and per person.
Including a hot drink served in our tea-room, towel, bathrobe and slippers.


Infra-red Sauna is an alternative method to the traditional steam-Sauna, with many advantages. The goal is the same as the traditional item, you are immersed in dry heat; still, it makes you sweat the same, but at a lower temperature: between 40 and 60 degrees Celsius (130 to 165 Fahrenheit). You avoid temperature shock, and feel much more comfortable for the same result.


Bicycles
We are located at less than 30' from 7 bicycle riding circuits and at less than 7 km from Cycle-road V50 which goes all the way down from Luxemburg to Lyons through two important valleys. That road runs alongside the river Saône for 140 km in our very Department.
Neighbouring villages can also be visited on bike. You can also ride in forests, see old churches, old outdoor medieval washing places, typical belfries with colourful roofs made of varnished clay tiles.
We have a range of 4 adult mountain-bikes and 2 children items, with full accessories: helmet, anti robbery lock, pump, repair kit, etc. They are in good condition and regularly controlled for your safety.
Bicycle hiring fees*: 10€ a half-day; 15€ a day. Child seat: 5€ a day.

*Before using each bicycle, you will be asked a 200€ deposit and to sign a hiring contract.


Fishing
If you ever dreamed of spending a day in the open by the river, keeping an eye on a fishing line, waiting for a fish to bite, this is the opportunity to make it real! We should be at your side to take you to the right spots, and you will be able to catch different kinds of fish, according the river, take a photo and put it back into the river, compulsorily.
We provide simple rods with reel for children (who must be with an adult if under 14, or if they can't swim).

Fees*: 7€ a half-day; 12€ a day.

*Fishing licence and insurance included.
The sauna in pictures